Does she look to you like she's still a little miffed with me?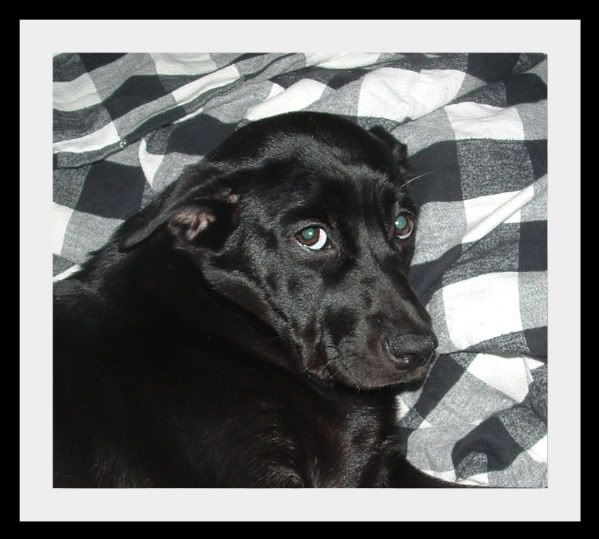 Last night she was so dopey and just wanted to be around me for support. The doc said they usually don't have to put in stitches, but Miss Marley had to have a couple, and they're really bothering her.
Hendrix is trying to be supportive...
She's not impressed.